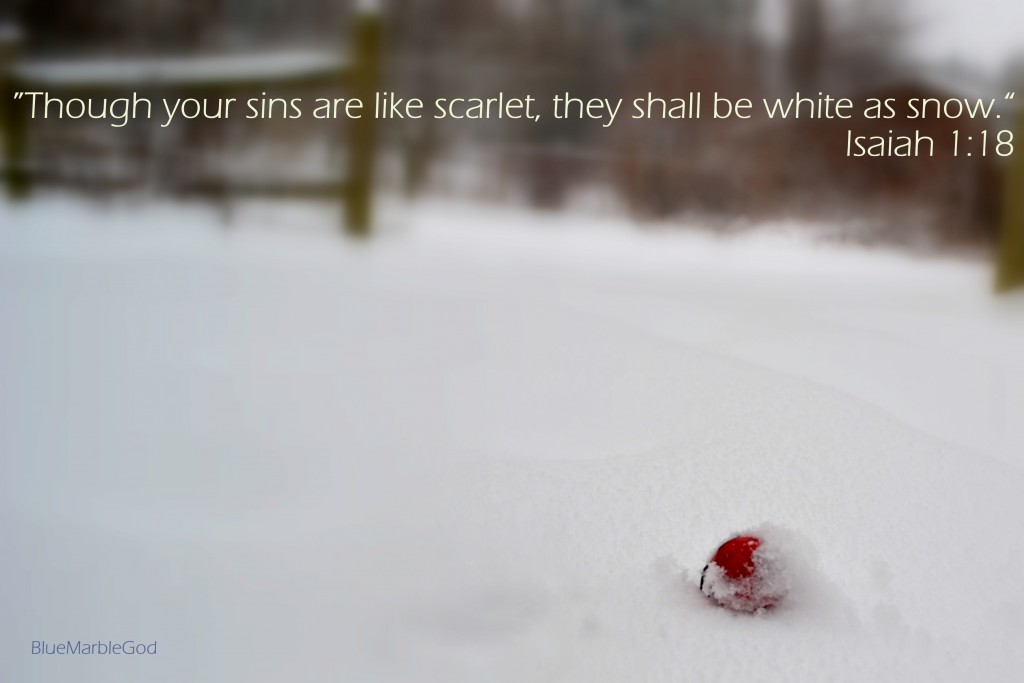 It has been snowing in Western Pennsylvania since Christmas. The blanket of snow has slowed us down. Keeping us close to the manger.
This morning I took the puppy out. He has dismantled a wreath. And as I saw the berry torn apart from it's home, this verse comes to mind.
And I wonder, will I live as though this is true? Will I live in freedom knowing this is how God sees me, made white as snow?
May we accept God's invitation through the snow to live slowly. To live forgiven. To stay close to the life of his Son. To not rush too quickly into the New Year and goals. But to walk into the year hand in hand with Him, waiting for Him to reveal all that he has in store.
Linking today withStill Saturday, Sunday Community and Fresh Brewed Sundays.