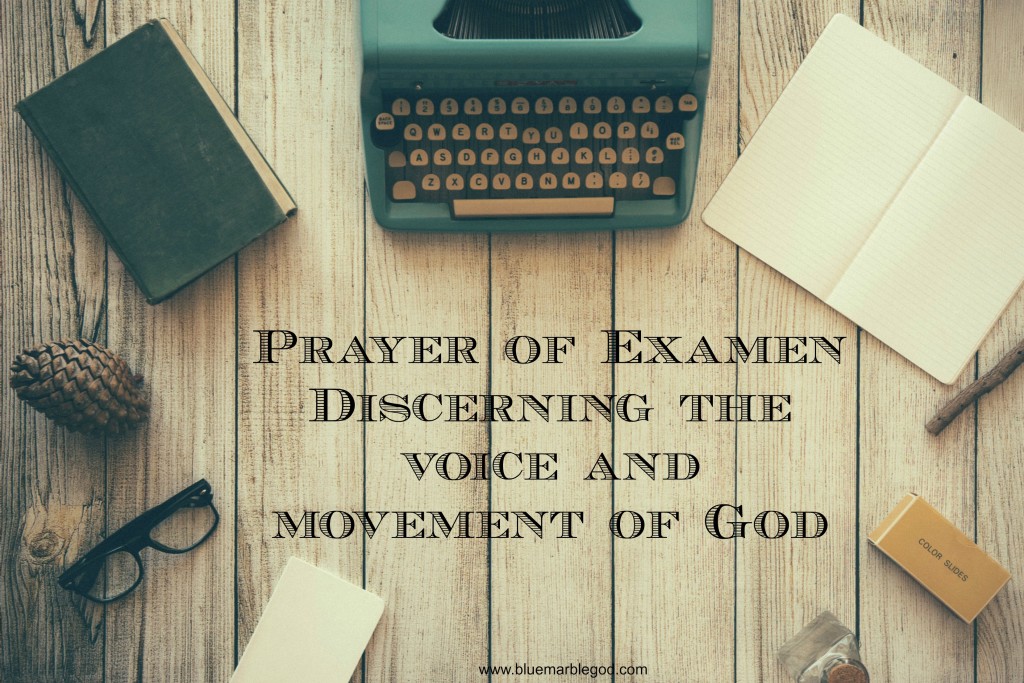 It is the last week of our No Fear series!  We spent the first half of the month discussing fear, defining it and looking at how it shows up in our life. The last half we are looking at ways when the feelings of fear arise, that we can stop them from directing our actions.  Today we turn to prayer.
When my husband was in seminary, I sat in on a prayer class. I loved it so much I ended up enrolling in their spiritual direction certificate program. I had never heard of spiritual direction, but as I learned more I thought, this is what I love doing, what comes natural to me. Praying, reading Scripture, listening and noticing God's movement in our lives. The practices I formed in that season have stayed with me over these last ten years.
As I've thought of prayer and how it aids us in living a life of no fear, three prayer practices came to mind, prayer of examen, journaling prayer and  Lectio Divina. I am feeling scrunched for time, there are more practices (confession, community, worship, silence, etc)  to review than days left. However rather than rush through all three of these prayers, we will take a look at just one of them today and turn to the other two tomorrow.
Prayer of Examen
An exercise typically credited to St. Ignatius of Loyola [1491-1556], who encouraged fellow followers to engage in the practice for developing a deeper level of spiritual sensitivity and for recognizing and receiving the assistance of the Holy Spirit. At the heart of the practice is increasingly becoming aware of God's presence and the Holy Spirit's movement throughout your day.
Examen helps discern the voice of and movement of God throughout the flow of one's day. It helps create a deeper awareness of God and the God-given desires he places in our heart.
So what is Examen? It is taking time to look back on a particular time period. (The previous 24 hours is usually best.) As you review that time period, it is opening your heart to notice God. Some questions I might ask are:
For what moment today am I most grateful for? Least grateful?
What was the most life giving part of my day? The most draining?
When today did I have the deepest sense of connection with God and others? When today did I have the least sense of connection?
Where was I aware of living out of the fruit of the Spirit? Where was there an absence of the fruit of the Spirit?
"The Lord is near to all who call on him, to all who call on him in truth." [Psalm 145v18]
When I first implemented having time for prayer of examen, I was frustrated. I would reach the end of my day and as I sat to reflect on these questions, my mind was blank. I couldn't remember my day, couldn't remember feeling close or far from God. But the more I practiced it, the more I would notice moments of my day and jot a note so I would remember that evening. Over time, I began to see patterns of the ways in which God would speak to me throughout the day. I also began to see obstacles that typically led me to not responding to him. I think this is especially helpful in noticing patterns and themes of fear in our life. The more we notice and are aware of them, the more we can invite God into them and not feel alone.
This is also a great tool with children. We often ask our kids, when did you feel happy today? When did you feel sad? And as they understand more of God's character, we have begun to ask when did you feel close to God today? Helping them connect their days activities to the movement of God. Helping them to learn that he is always there, always wanting to do life with them.
I invite you to try Prayer of Examen tonight. Before you head to bed, review your day. Answer some of the questions above and ask God to show you the ways he was speaking to your heart today. Ask him to reveal to you the subtle ways fear prevented you from being who he has made you to be.

I am participating in Write 31 Days. Click right here to see all the amazing topics!  I am writing on 31 Beauty Full Days.  You can read the intro post here.  And you can also always click on the button on the sidebar to see all posts in the series.