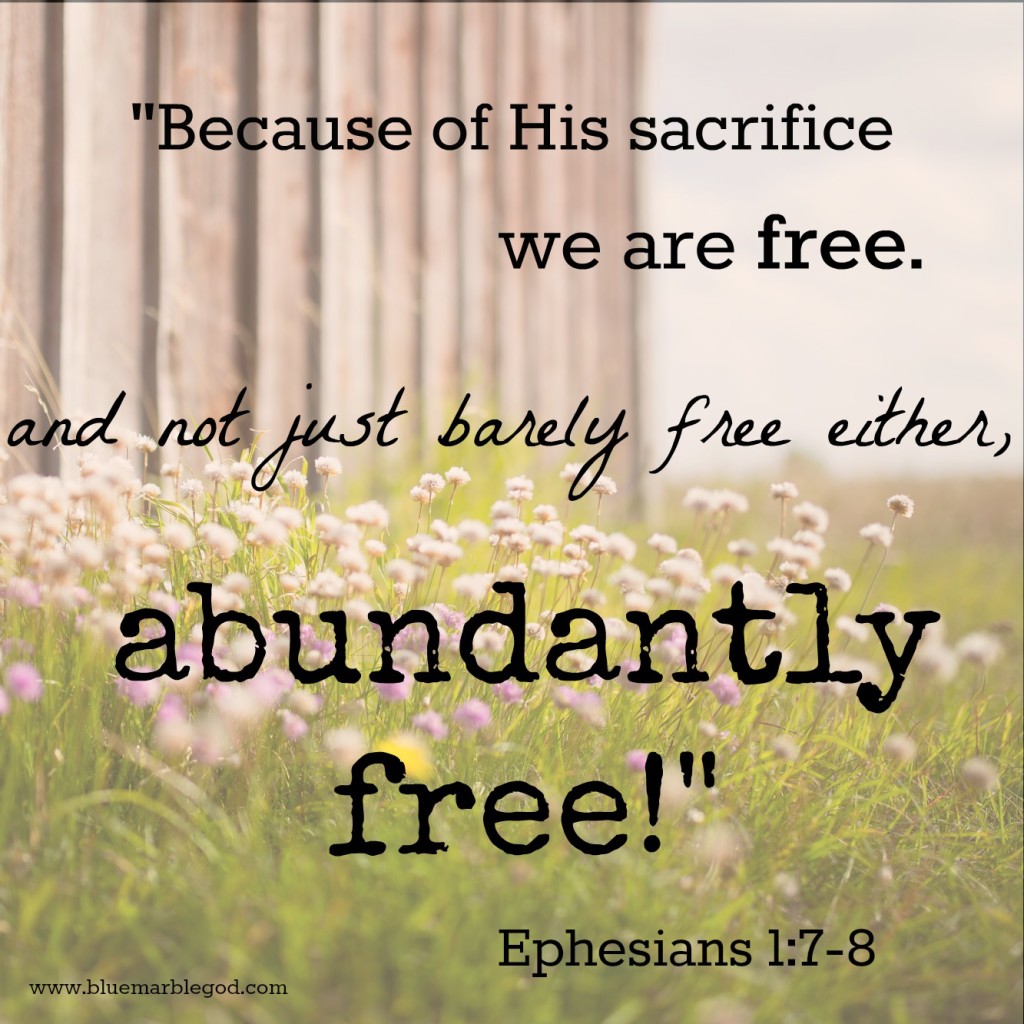 Hello and welcome to November. After writing everyday in October, it has been good to have a few days of breathing room. And it is good to realize how much I love to write. No, different than love, how I need to write. How much I uncover about myself and about God in the process.
I have lingering thoughts about what a life of No Fear looks like and what it takes to cling to God. I've been wondering what that looks like going forward. How do you write about something for 31 days and then move on? Then today I read this Ephesians passage in the Message.
"Because of the sacrifice of the Messiah, his blood poured out on the altar of the Cross, we're a free people- free of penalties and punishments chalked up by all our misdeeds. And not just barely free either, abundantly free! He thought of everything, provided for everything we could possibly need, letting us in on the plans He took such delight in making."    Ephesians 1:7-10
Not just barely free.
Not that God gave us just enough grace to squeak by.
Not that He allotted enough freedom for me to access on some days.
ABUNDANTLY free.
He has lavished us with his grace and his wisdom.
Everything we need. He has thought of it all.
Everything we need to live a life of not responding to fear.
He doesn't teach us and then leave us.
He doesn't stir our hearts and then abandon us.
He is here. He is with us.
What would your day look like if you lived knowing you are not just barely free, but that you are abundantly free?
Linking today with Purposeful Faith