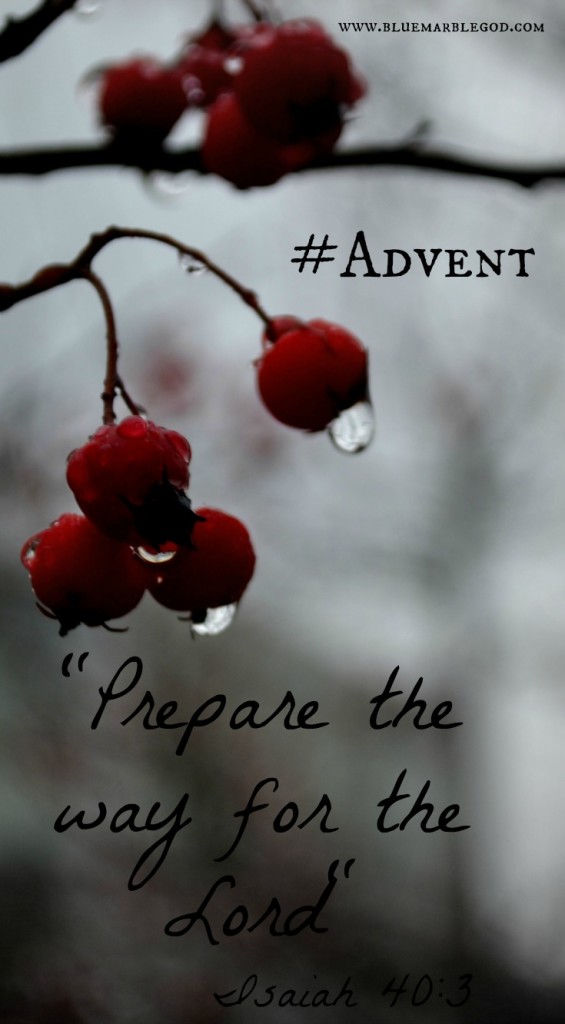 Today is the first day of Advent. My heart feels the contradictions. The after Thanksgiving, get into high gear and cross everything off your to do list mode. The beginning of Advent, waiting and preparing ourselves for the birth of Christ.
My hope is that this space will be a place of reflection. A place of slowing down. A place of intention.
Several ministries publish an Advent Word of the Day for reflection. I will choose one of those and take a picture or select a verse to share with you.
Our word for Day 1 is Wake Up.
Wake up to wonder. Wake up to noticing. Wake up to those around you. Wake up to the good news that is coming.
I snapped this picture this weekend. The recent rain holding onto the berries. Slowly slipping away. It gave me pause, to stop and watch. To wake up to the wonder before me.
"Comfort, comfort my people, says your God.
Speak tenderly to Jerusalem, and proclaim to her that her hard service has been completed, that her sin has been paid for, that she has received from the Lord's hand double for all her sins.
A voice of one calling: "In the wilderness prepare the way for the Lord; make straight in the desert  a highway for our God.  Every valley shall be raised up, every mountain and hill made low; the rough ground shall become level, the rugged places a plain.
And the glory of the Lord will be revealed, and all people will see it together. For the mouth of the Lord has spoken."
Isaiah 40:1-5
Father, on this day that we recognize as the beginning of Advent, please shake from us all that distracts us from preparing for you. Wake up our hearts and our spirit to your whisper. Wake up our mind to be intentional about seeking you. Wake us up to the truth and beauty and redemption that Jesus' birth ushers into our world.  Amen.