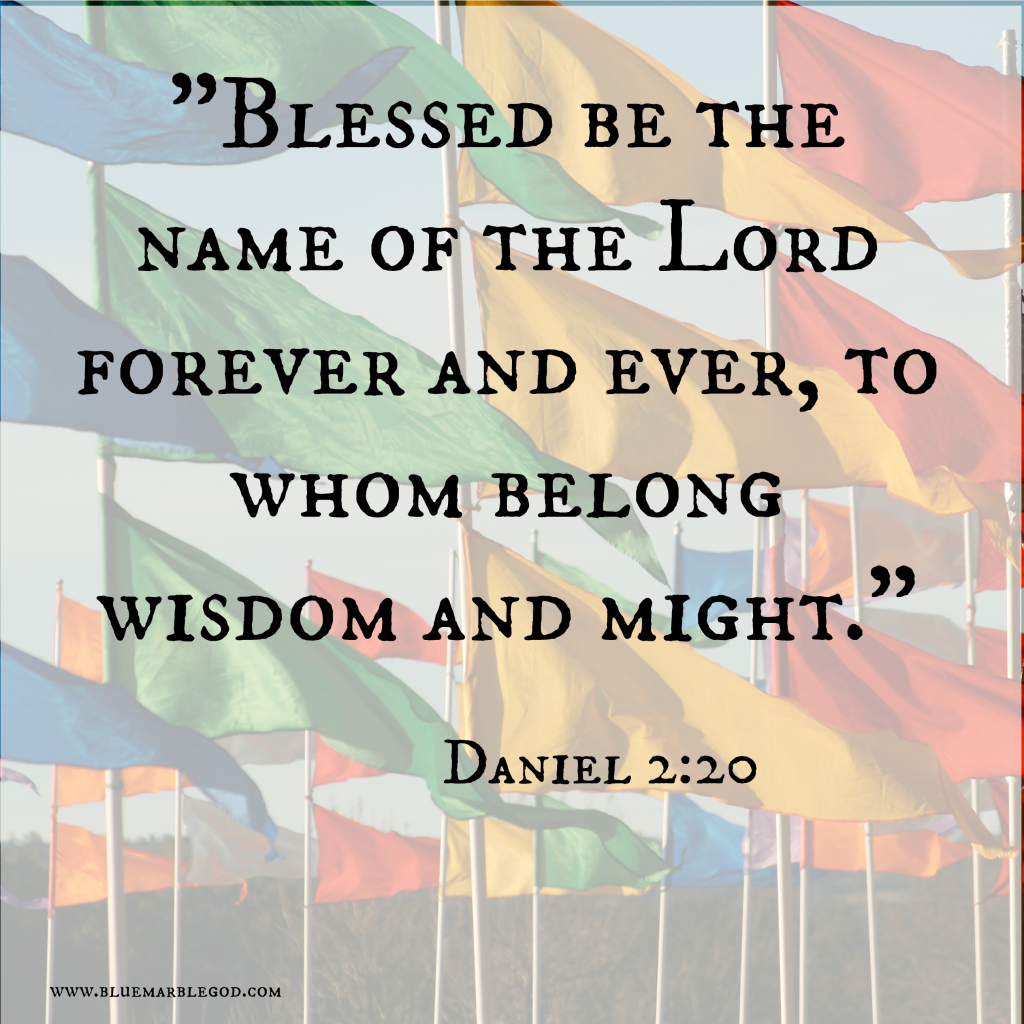 This past Sunday night we had a Thanksgiving service at our church. It was a relaxed time of prayer and songs and thanksgiving. I had the privilege of writing the prayers and responses for the service. We started with the world, then moved to nation, community, church and individual (family, friends and ourselves). As we enter this Thanksgiving week, I thought I would share them, one a day, this week. Yesterday was Prayer for our World.
Prayer for our Nation and its Leadership
"Blessed be the name of God forever and ever, to whom belong wisdom and might. He changes times and seasons; he removes kings and sets up kings; he gives wisdom to the wise and knowledge to those who have understanding; he reveals deep and hidden things; he knows what is in the darkness, and the light dwells with him."
Daniel 2:20
Leader: O God, Alpha and Omega, in your sight nations rise and fall and pass through times of trials. You are not caught off guard. When our land is troubled, be near to save.
Response:  To you O God of my fathers, we give thanks and praise, for you have made available to us wisdom and might. You are near to all, to all who call on you in truth. Be near to us now.
Leader:  Sovereign Lord, may leaders be led by your wisdom, may they search for your will and see it clearly. As it was said of David, may they shepherd with integrity of heart and lead with skillful hands.
Response:  Holy God, if we have turned from your way, help us repent and turn direction. Search our hearts and let us know of any offensive way in us. Give us your light and your truth to guide us through Jesus Christ who is Lord of this world.
Leader: God of Abraham, you are the same through the ages. Your compassions never fail. When you see our nation hurting, hold us in your arms. When you see our nation grieving, remind us of the hope to which we are called.
Response: Blessed be the name of God forever and ever, to whom belong wisdom and might. Blessed is your name in our trials and in our abundance. Let your light shine through us that our nation may know your name. Amen.