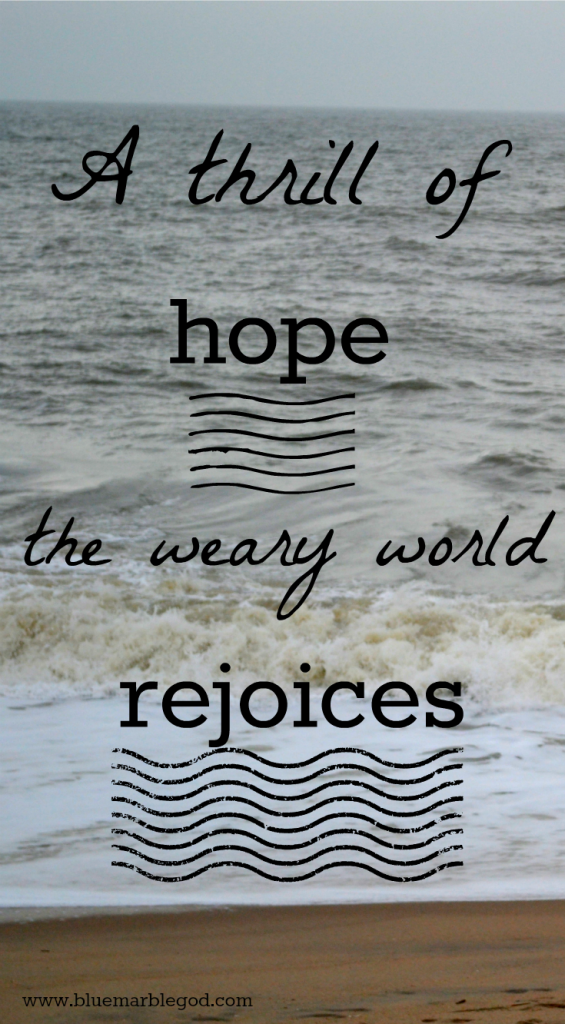 This week between Christmas and New Years has always had a certain feeling to me. Nostalgic and reflective. A hopeful melancholy. I was curious to see if this week has a name. While I couldn't find one, I was surprised with the number of articles and discussions devoted to the aura of this week.
Here are a few of the comments on the week between Christmas and New Year's:
"It's a strange time of year, you can feel lost and directionless."
"There is a feeling of groggy purposelessness"
"This no man's week between Christmas and New Year's really needs a purpose and a name"
"It is called Witching Week and nothing you do in this week counts"
Well, I was glad to see I wasn't alone in the emotions of this week. And yet I know it holds great promise. In what may come, in what we hope to come, in what we fear may come.
This year we have the gift of being at the ocean. It adds to the 'last week of the year' mood. Tonight I was sitting on the porch. In the dark, listening to the rhythm of the waves.
They lull me in and slow down my thoughts. They are powerful and I get lost in them. Surrendered to something bigger than me. They drown out sound and leave me peacefully alone. In the stillness of my soul, these words rise up in me.
A thrill of hope, a weary world rejoices. For yonder breaks a new and glorious morn.
Over and over I sing. Just those lines. They are enough.
We know the weariness of this world. Of our current world. Weary, one of those words that sounds like its meaning. The space of this week gives us enough pause to allow the weariness to hit us. To admit we feel it, if only we allow ourselves to. And the space of this week gives us an opportunity to remember what we just celebrated. The birth of a baby who brought good news. A thrill of hope. Of redemption.
I wonder what this week is like for you? Do you come into it with deep weariness? With dread over what might come this year? Does remembering this past year bring sorrow?
Or maybe it has been the best year ever? Maybe there are exciting dreams and opportunities coming in 2016?
Whatever state you find yourself in, may these last days of the years bring space for reflection. To remember how weary we are without the promise of new birth. And to allow the miraculous birth of Jesus fill us with joy and hope overflowing. No matter what circumstance we are in. The waves keep coming. Reminding me of someone bigger, someone powerful. Someone who goes before me in this new year and never wastes a moment of last year.
A weary world rejoices.